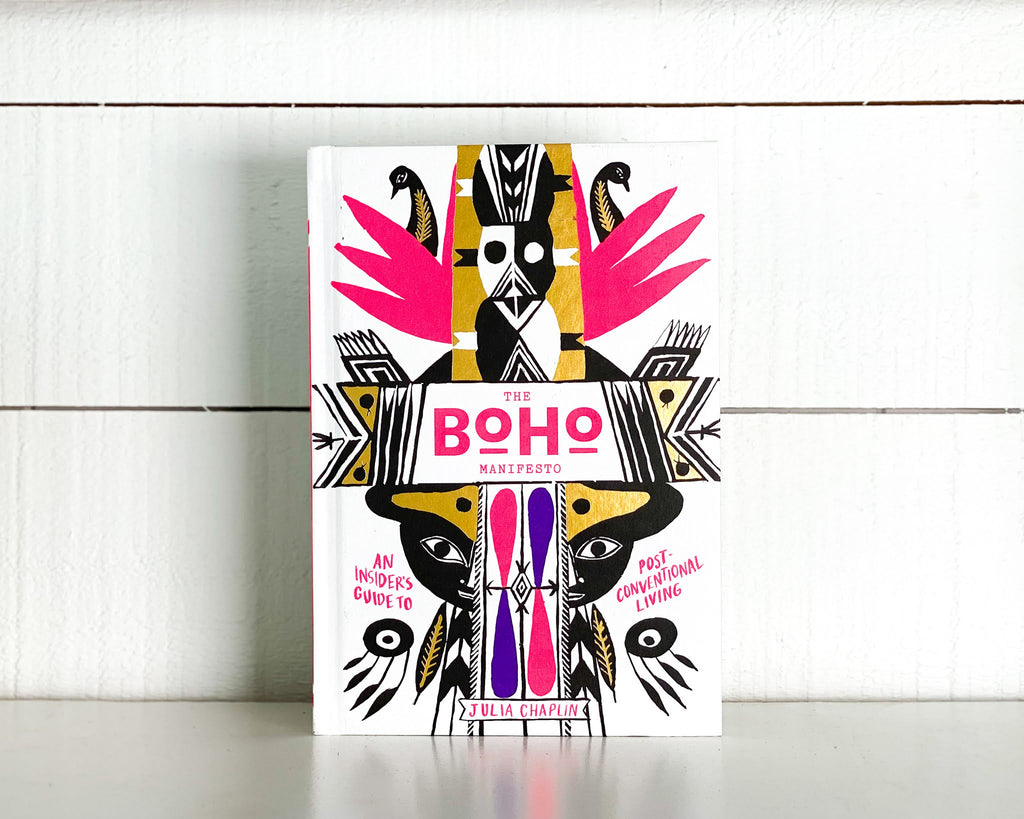 Frankies Surf Club
THE BOHO MANIFESTO BOOK
The Boho Manifesto - An Insider's Guide to Postconventional Living 
The bohemian disruption has arrived. Microdosing psychedelics has become the new business learning tool, spiritual ceremonies and ideas festivals are now coveted pastimes, and Burning Man is already a bigger cultural touchstone than Woodstock.
This finely detailed and richly illustrated handbook is the essential guide to what lies beyond the experience of everyday conformity. You'll learn how to quit the gym and go dancing instead and how to become a sex-positive tantric unicorn. And, should you be ready, there's advice on how to leave your cubicle behind and embrace the life of a nomadic entrepreneur—or at least a nomad. 
Written by boho-from-birth Julia Chaplin, The Boho Manifesto is here to illuminate the revolution.